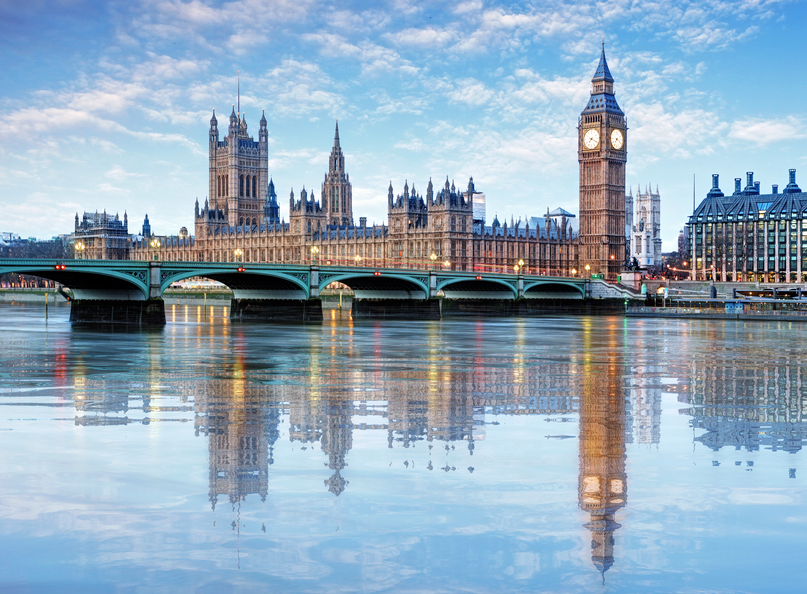 The Houses of Parliament has been crowned London's favourite heritage building, in a poll to identify the capitals best loved heritage buildings.
The Natural History Museum came a close second with St Pancras Station and St Pauls Cathedral in joint third place. Also featuring in the top ten were Buckingham Palace, Tower Bridge, the V&A and the breath-taking Greenwich Painted Hall, described as the 'finest dining hall in Europe'.
37 different buildings were nominated, from the symbolic to iconic architectural masterpieces as well as hidden gems, reflecting the breadth of heritage buildings we're so lucky to have right here on our doorstep in London.
Working with the Heritage of London Trust, Grangewood canvassed the views of the Trusts members and professionals from across the built environment, responsible for the design and construction of London's skyline today. The research was conducted by Macbeth Lankester as part of a wider 'Celebrate Heritage' campaign we have rolled out for Grangewood to shine a spotlight on heritage buildings, to celebrate everything that makes them special, and tell its brand story.
"When I see it I feel proud to be British. It brings back so many memories of my life – running the marathon, going home from great nights out with friends seeing it out of the taxi window", comments one respondent as he shared his views on what makes the Houses of Parliament special to him
People value and connect with heritage buildings for a mix of reasons but mainly because they tell a story of our past, provide a legacy for future generations, and preserve traditional building techniques. At a personal level they evoke fond memories of happy times spent with family and friends.
'The survey shows that people are deeply attached to London's heritage buildings.  Over 85% of people we spoke to said their hearts sit with traditional heritage buildings, as opposed to modern ones" comments Richard Stevens, CEO, Grangewood.
For everyone who took part in the survey Grangewood has made a donation to the Heritage of London Trust, raising over £3,000 to support its projects and save buildings 'at risk'.  The charity helps preserve the buildings and monuments that tell the story of the city and its people.
The top ten favourite heritage buildings in London
Houses of Parliament
The Natural History Museum
St Pauls Cathedral
St Pancras Station
Buckingham Palace
Tower Bridge
Tower of London
8.V&A Museum
Greenwich painted Hall
Sir John Soane's Museum