We were fortunate enough to visit West Carclaze Garden Village last summer while on location in Cornwall filming our latest MiTek Aspire story with Frame Homes. It's a fantastic project in St Austell, that's being delivered by ECOBOS and Frame Homes, where MiTek's Posi-Joist is an integral part of the build, enabling the smooth installation of MHVR systems into every unit on this vital net zero carbon project, to deliver 1500 new homes over the next 15 years.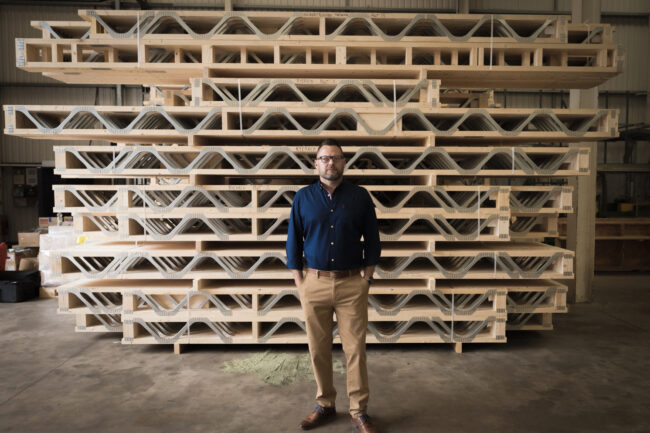 In the second film we meet Tom Dodd, Development Director at Frame Homes. Surrounded by the beauty of the Cornish landscape Tom takes us to one of Cornwall's largest housing schemes in St Austell. With outstanding sustainability credentials, it's set to become one of the UK's largest net zero carbon homes projects.
Frame Homes has been in the business of building homes since 1974. Now one of the largest and longest-standing timber frame manufacturers in the UK, its 100-strong team has created tens of thousands of homes for self-builders and small to medium developers through to housing associations – on projects ranging from major multi-home schemes to one-off unique homes.
This video is a great story about partnership, we hope you enjoy it.